Notice
: Undefined variable: videoStr1 in
/home/forge/nonprofits.miamifoundation.org/20190129130242/pre-event/profile/helpers.php
on line
278
1/6
No matter what interests you, you will find it at the Y. One-on-one personal training, group exercise, weights, cardio, active older adults, swimming, basketball, and more. Kids can also find many camps and programs to choose from, all designed to spark their unique interests.
Notice
: Undefined variable: videoStr1 in
/home/forge/nonprofits.miamifoundation.org/20190129130242/pre-event/profile/helpers.php
on line
278
2/6
BECOME A WATER WATCHER and pledge to keep kids save in and around the water. Pick up your badge at a Y near you or visit ymcasouthflorida.org/waterwatcher for more information. #WaterWatcher
3/6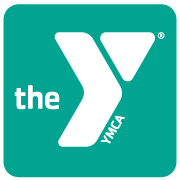 Founded in 1916 to provide a safe haven for young people, today the Y fulfills the needs for people of all ages, from all walks of life regardless of their ability to afford service. The Y provides quality programs that are inclusive, goal-oriented, and celebrate the diversity and dignity of each individual. Here in South Florida, the Y delivers services through 10 family centers, 4 preschools, and over 200 community schools and parks throughout Broward, Miami-Dade and Upper Monroe Counties. And, while community priorities and needs change, the Y's goals remain the same - focusing efforts around youth development, healthy living, and social responsibility. Within these areas, the Y achieves measurable and sustainable objectives for children, adults, and families by offering a variety of educational, recreational, fitness, and social programs that promote academic achievement, health and wellness, connecting communities in need with knowledgeable and effective "people who care."
4/6
The Y delivers programs and services around three focus areas; Youth Development
5/6
Healthy Living,
6/6
and, Social Responsibility.