1/6
WSVN-FOX Parent to Parent featured Yoga Gangsters, a nonprofit organization spreading yoga to at-risk youth communities, which helps them learn how to focus and slow down impulsive reactions. The organization's founder, Terri Cooper, spoke about how yoga specifically moves the energy up into the higher parts of the brain so people can slow down negative reactions. Students talked about how different poses help them relieve stress and become healthy. Yoga Gangsters offers free six-week programs. For more information visit www.theconnectioncoalition.org
2/6
Prana Writes feature on Yoga Gangsters with the organization's core team: Terri Cooper, Founder of Yoga Gangsters; Jodi Weiner, Executive Director of Yoga Gangsters; Kathrine Galligan, Arizona Coordinator & Southwest Trainer of Connection Coalition.
3/6
Fresh marketing image used to commemorate our high school program in 2015-2016 school year. This group met every week with Terri Cooper, founder.
4/6
This image was captured on site at a local program in Miami
5/6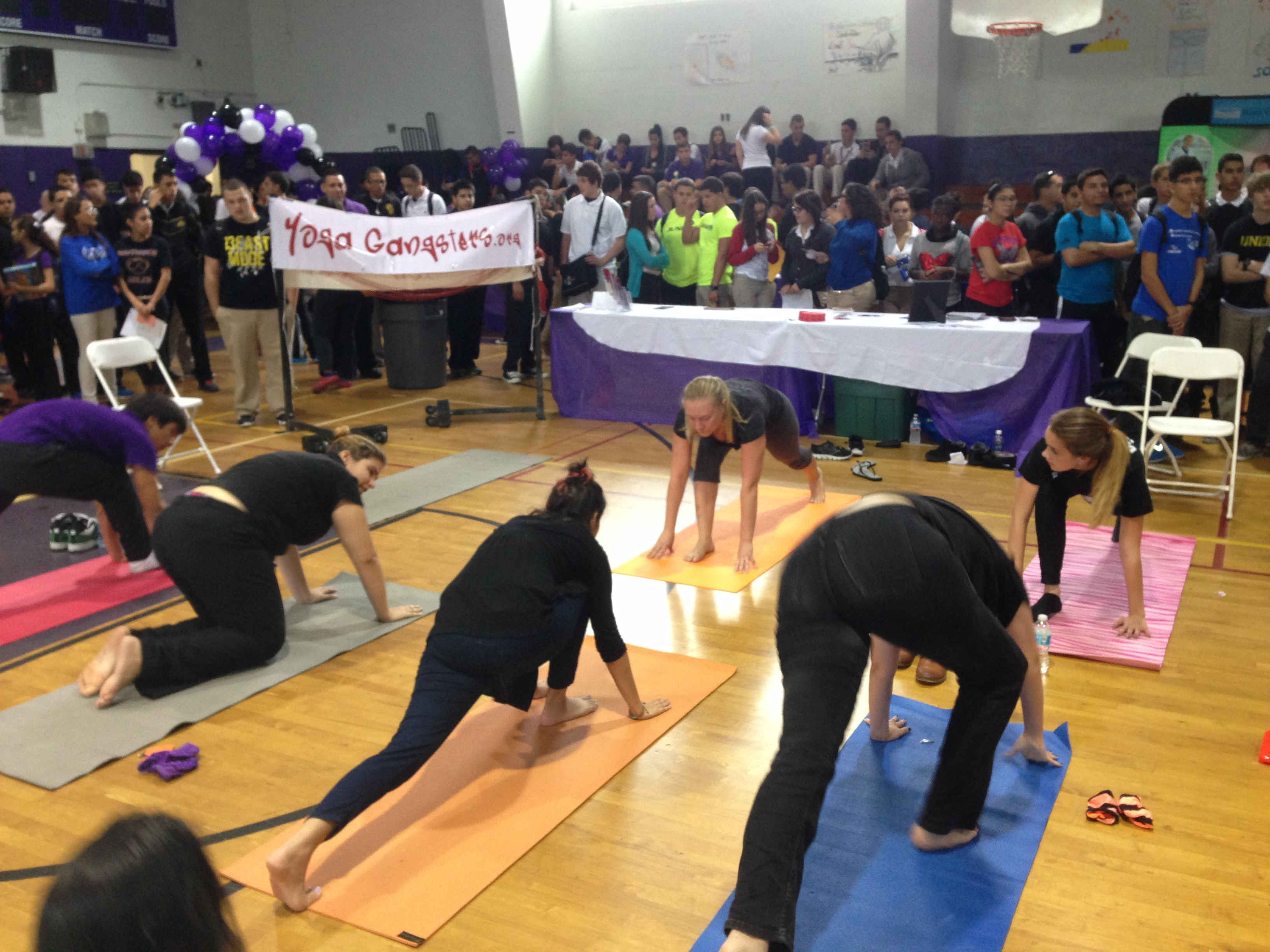 Bringing yoga to SWMHS during a wellness fair in 2013.
6/6
The Motivational Edge Summer program hosted YG. We got the youth to customize their donated mats and keep for themselves!