1/7
Femme Agenda: We are determined to build a Femme Agenda that includes and centers Black and Brown women, girls, femmes, and Transwomen. An intersectional agenda that moves policy, strengthens coalitions, and builds power. We recently celebrated a victory around.. and this and we won this abortion.... To spark the conversation, we did this video asking women and girls from different backgrounds, ages, ethnicity, sectors and cultures to talk about what matters the most to them and what they want to see in a Femme Agenda.
2/7
Florida March for Black Women: A group of statewide organizations including Miami Workers Center, The New Florida Majority, Soul Sisters Leadership Collective, Florida Immigrant Coalition, Power U Center for Social Change, Women's March - Florida Chapter and others participated in Saturday's march, joining residents who traveled by car and bus from Jacksonville, Sarasota, Tampa, Orlando and other cities across the state. The sister march ran concurrent with the national march held in Washington, D.C. where Black women marched at the center of the March for Racial Justice. The march began in Overtown at an old women's detention center and ended in Wynwood. March speakers emphasized a number of issues plagued by Black women and girls including: the school to prison pipeline, the gender wage gap, the criminalization of Black women (including Black immigrant women), rape and sexualized violence against Black women (including Black trans women), health care attacks that impact Black women and more.
3/7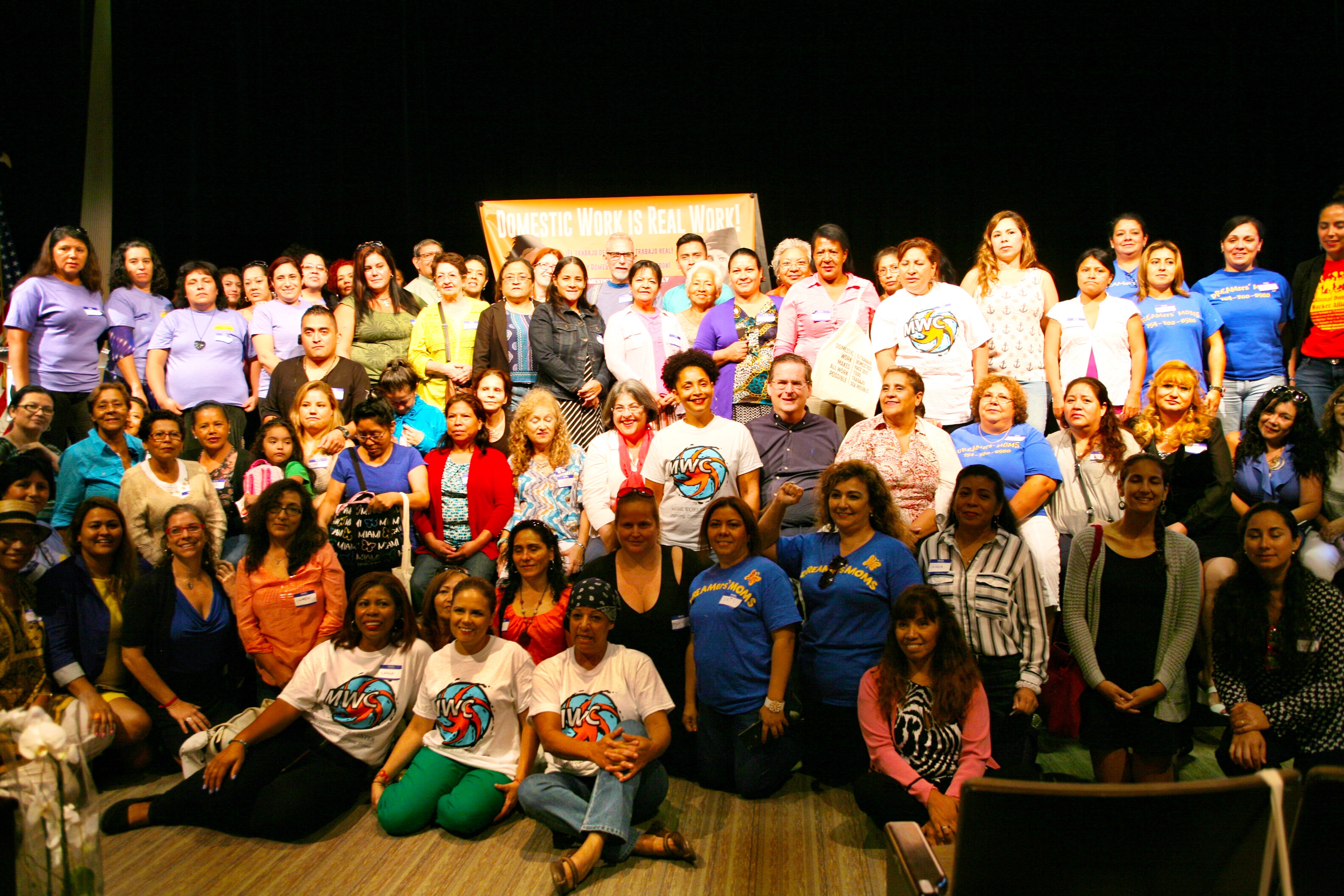 1st Domestic Workers Assembly: On August 26, 2016, over 200 domestic workers and community members convened for the 1st time in South Florida at an all-day Assembly hosted by the Miami Workers Center in alliance with other organizations. Many of the workers that came came out for the first time to an event like this thanks to our outreach on the radio and social media. After the Assembly, the Miami Workers Center joined other organizations to create a legal clinic to support domestic workers and low-income women and families in general with legal questions and issues.
4/7
Ex-Miss Universe Alicia Machado was among the special guests that participated in the Assembly to help raise the voices of Domestic Workers in South Florida. Senator Anitere Flores, Senator Dwight Bullard, Rep. Jose Javier Rodriguez and Miami-Dade Commissioner Daniella Levine were also present during the event to raise awareness about the need of a bill of rights to protect domestics workers in Florida.
5/7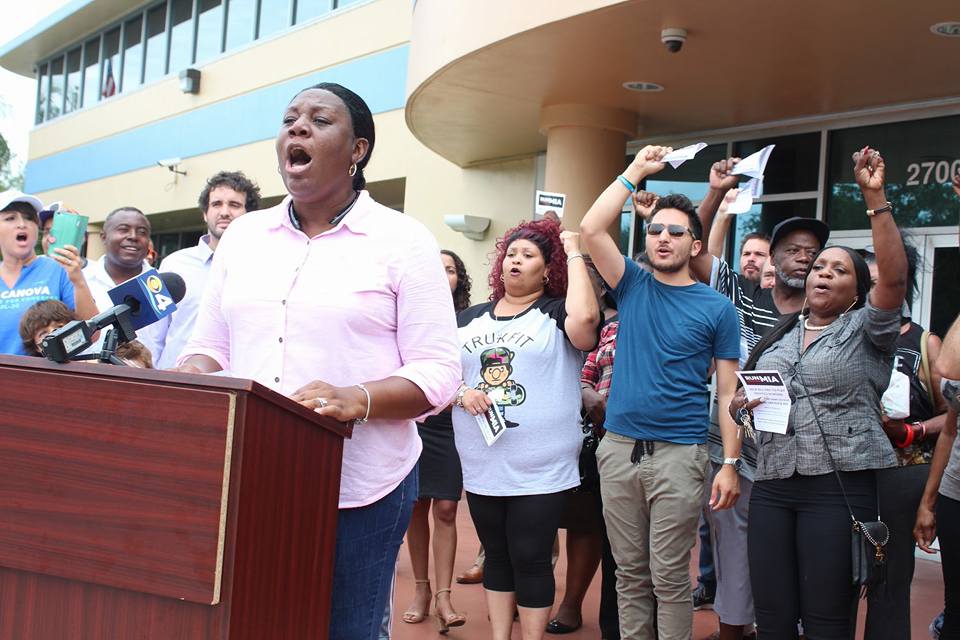 Let Miami Vote: Trenise Bryant, Chair of the Board, represented the Miami Workers Center in a petition signed by 127,000 Miamians asking the County to reform campaign finances in order to limit the money big businesses put into political campaigns. Low-income families like Trenise's family believe that when we take big money out of politics, politicians will respond more to the interests of the community such as affordable housing, among others.
6/7
Femme Agenda: On October 1st, the Miami Workers Center co-led "Femme Agenda" Women & Femme Economic Congress that welcomes 300 women, girls and femme-identified people from throughout Miami to talk about the issues poverty, inequality and the issues that affect them the most. The purpose of the Congress is to start a conversation and define a women & femme agenda created by the women themselves. Alicia Garza, co-founder of the Black Lives Matter Network and featured in this picture, was the keynote speaker.
7/7
Women Circles: Twice a month, the Miami Workers Center opens the office for women educational and healing circles to talk about current issues, history, politics, the economy, sexual and reproductive health care, as well as physical and emotional well-being for women.