1/7
Get to know the Homeless in your Community series: Meet SRG. THOMAS McDONALDS: Honor & respect your veterans, including the ones living on the streets. This Homeless has served out country on the Vietnam war and has been helping people up to the date. What a wonderful individual! Recognize him and others like him. This video has also re-united a family. We have different types of homeless; they are individuals, like you and me. Not all of them are just "bums" and thieves. The majority don't want to stay on the streets. They want shelter, homes, jobs and their life back! Most of the homeless are mentally ill, they are not able to make decisions, they need medication. We have the ones that life hard circumstances have brought them to the streets, like loss of their entire family due to accident, or lost of their job and not able to find another one in time, therefore becoming homeless – once you are living on the streets, it only takes 3 weeks for you to lose your sense of rational thinking and self-respect. Some of those have turned to alcohol and drugs, this is now considered a medical issue, therefore they need to be taken to rehabs. And yes, there are the ones who are just lazy, they are actually a minority, about 10-12%. I choose to focus on the other 90%
2/7
Get to know the Homeless in your Community series: Meet IVO: administration degree, construction company owner, now a homeless. ..."I drink to ease the mental pain, I don't even like to drink..."
3/7
Homeless cleaning up the beach. Each received $10 and a bag with a sandwich, cookie, banana and water - (on the far right, my son and I).
4/7
Telling the Homeless life stories and educating the community on what really means to be a Homeless, it is very important. We have to understand the problem in order to resolve it. Here NewTimes article: http://www.miaminewtimes.com/news/advocates-videos-tell-the-story-of-miami-beachs-homeless-8928779
5/7
"Blessing Bags" - those are basic care & Hygiene kits. Hundreds were made, thanks to donations. Those items are needed all year round.
6/7
An interview video done by Favela Miami, helped re-unite a family. Here the news: http://www.local10.com/news/florida/miami-dade-county/facebook-video-helps-3-sisters-find-homeless-brother-in-miami-beach
7/7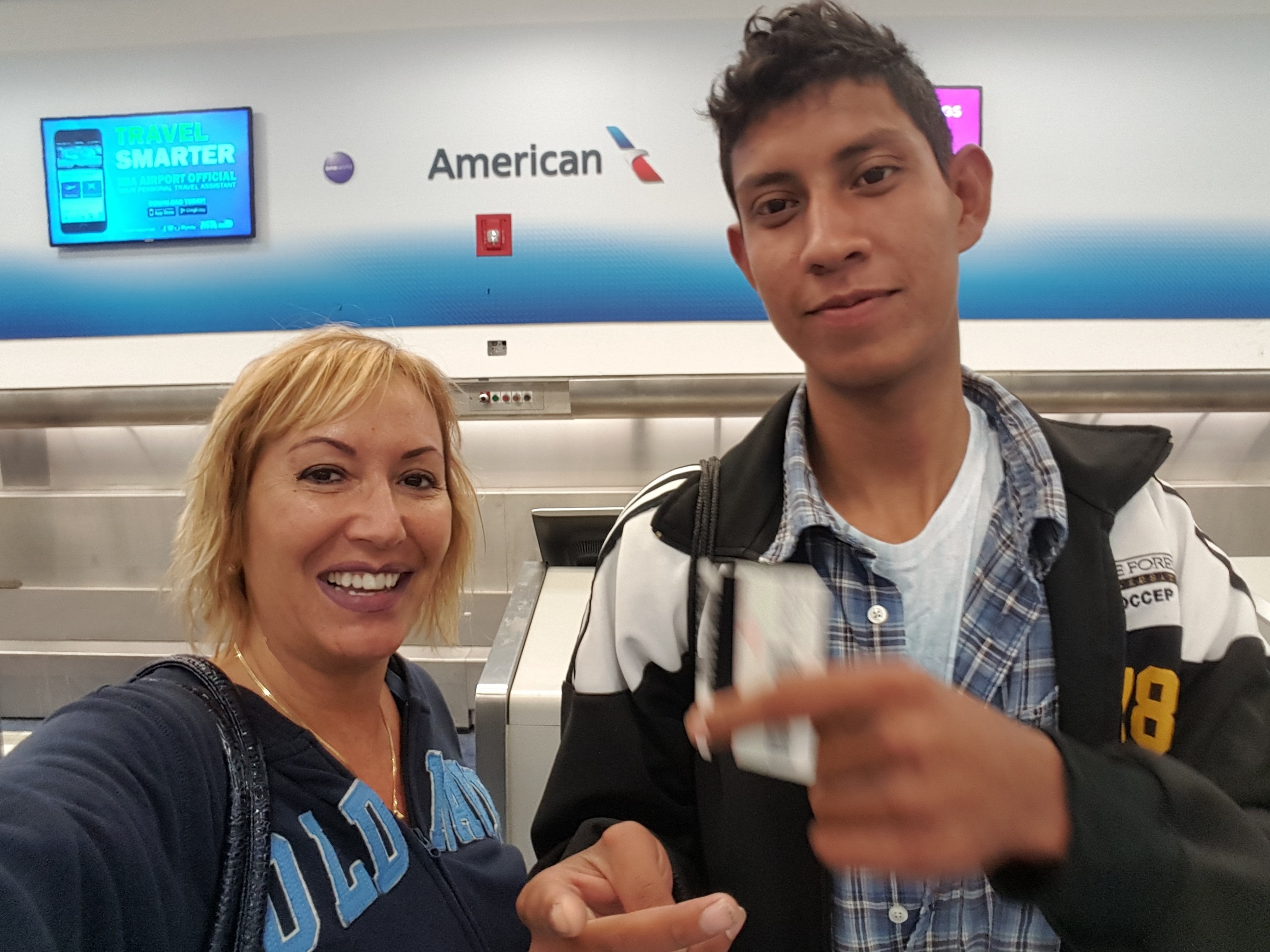 This teen is from Guatemala and was sleeping on the streets of Miami Beach. Favela Miami got him a ticket back home to his family.