1/7
Powder, rescued from the brink of death, found in the Redlands, blind, emaciated, unable to walk. She had gone into the bushes to die, after being seen lying in the same spot on the side of the road for days. We got the call and we ran! We pulled her into safety, got her the best medical care, showed her what love is, and she bounced back amazingly! She has been adopted into a loving home with 2 other 100+ alumni dogs.
2/7
Frances, rescued from an abandoned building, in Miami chained to the door, infested with thousands of ticks, her eyes so badly damaged and ruptured that they had to be removed. We were on another rescue when we got the call about her, and as soon as we saw the photo we ran to her..we could not believe our eyes, or that several people knew she was there and did nothing! She has also been adopted into a loving home with our very own crew member who was there at her rescue, Jan and her husband Eric.
3/7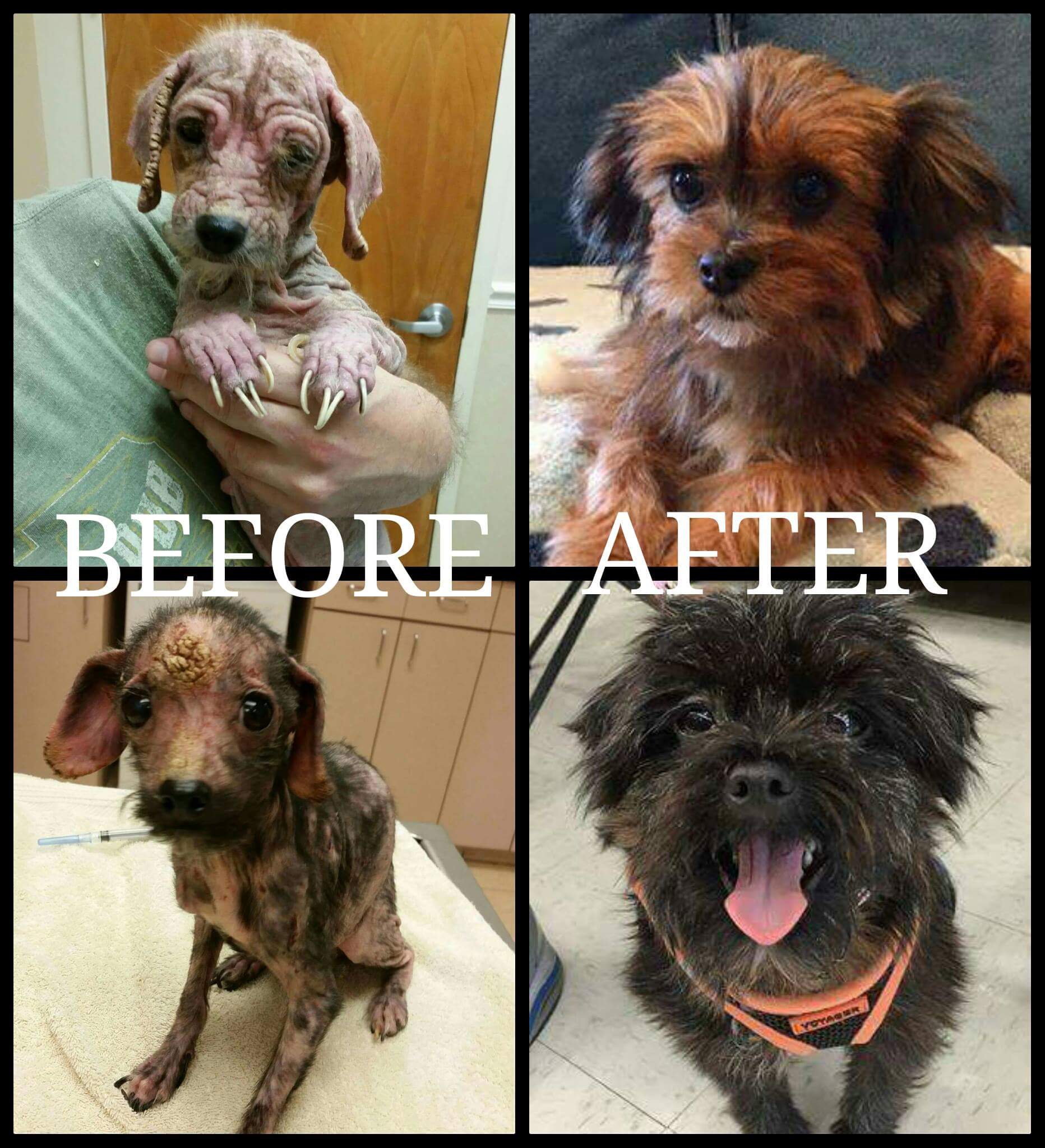 Will & Grace, rescued from a hoarding house in Liberty City.. lovingly fostered and shown they can trust humans again. Grace is adopted and loving her new life, and Will has an adoption pending.
4/7
Albert, pulled from MDAS on his last hour, he had to undergo 10 blood transfusions, had two emergency surgeries to try and save his life, one of which had never been performed on a dog, he had all of his large intestines removed. He endured daily vet checks, which after a year of treatment have now been able to be spaced out to every 6 months. Over $20,000 to save one life, we believe he is worth it! He is still looking for the perfect forever home while being in a loving foster.
5/7
Zeus, rescued from living outside in a cage, starved and close to death, we assisted with animal control to have him removed from the property, and then pulled him into safety with our rescue and got him the best medical care. Adopted and thriving! Buster, pulled from MDAS on his last hour, so badly neglected we had no idea what breed he was, and just a baby, he is thriving after receiving around the clock care with our specialty vet. Adopted and thriving!
6/7
Frances, rescued from being left to die, on a chain, attached to an abandoned building, infested with thousands of ticks, eyes so badly damaged they needed to be removed. Now loving life with her new family.
7/7
Just a few photos of us on location at various areas around SW Miami Dade, rescuing the abandoned dogs roaming the vast nothingness. And also photos of us helping in areas like Liberty City, Little Haiti and Hialeah with cruelty and hoarding cases. We will go anywhere, at anytime of day or night to save a life, and we have. With your continued support we can save even more!